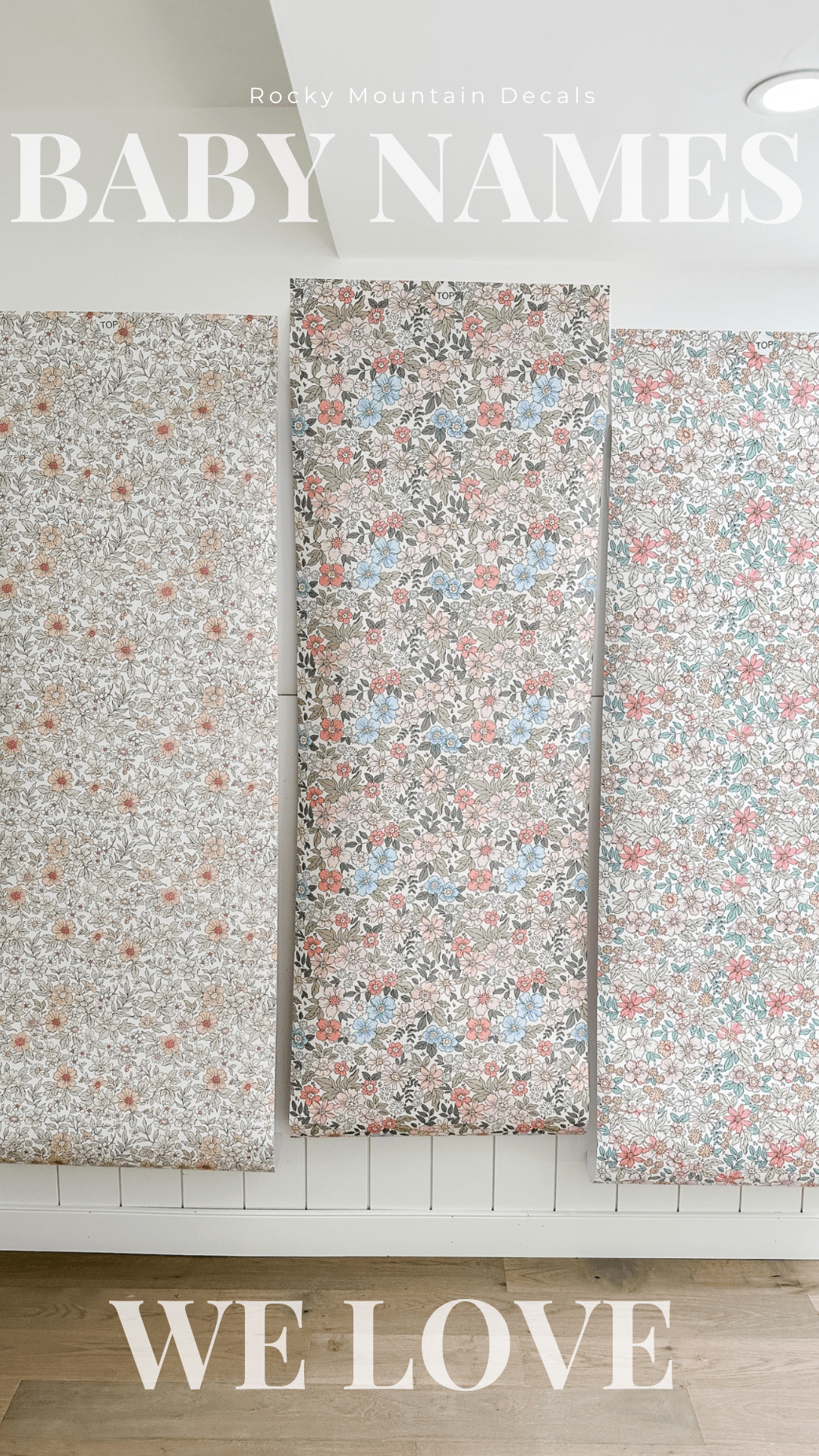 There were so many exciting things to prepare for in the arrival of our babies. We loved every moment (well, we could've done without the morning, sickness, round ligament pain and contractions… but still). But we think by far our favourite part was picking a name for the little soul that was growing inside. So much thought went into it. Who would they be, would they like their name, would their personality fit their name? Was it original enough, was it us? How would people spell it, how would people pronounce it, would people think it was weird?
In the end though, we went with what we had always wanted. We went with what felt right, and we absolutely loved it. We think we are probably done with having children, but that never stopped us from having a long list of names in our notes.
There are so many beautiful names out there, and we honestly can't get enough of them!
We love hearing the story behind every name. We love hearing how it was your great grandmother's maiden name, or how the name you chose came to you in a dream. Or how it's been a name you've known you were going to pick since you were a little girl. We love names, and even though we might never get to choose another name for our own family, we thought we would share some of our favourites here at Rocky Mountain Decals!


Girl names:
Juni
Willow
Magnolia Grace
Nolie
Pepper Jean
Indie Rue
Rosie Bell
Ivy Jean
Wren
Margo
Fleur
Scout
Bea
Wynn
Millie Jean
Olive Rose
Hazel June

Boy names:
Wilder
Arlo
Knox
Fox
Jett
Atlas
Roman
Rowan
Theo
Iver
August
Cruz
Cru
Watson
Cade
Case
Bear

So there you have it. We will probably never be able to delete our "baby names list" off our phones. We're constantly adding names, changing middle names, or just getting rid of the ones we've outgrown.
But there's something special about holding onto a little sliver of hope, that maybe one day you'll have another little one growing inside of you.
And that maybe they'll carry one of the names you've contemplated for hours.
Imagining what they will look like, what colour of eyes they will have. Will their hair look like a raven's wings… dark and bold. Or will they have hair the colour of wheat before it's harvested, or the colour of golden hour in the middle of summer. Will their eyes be the colour of honey? Or will they be blue like the sky. Or maybe they'll be black like the liquorice you craved while you carried them. No matter what, they will carry a part of you.
Whatever name you choose, we hope it brings a smile to your face whenever you call their name.
We hope you smile when you see their face for the first time and your heart whispers… "it was you all along."
Subscribe to our newsletter and be the first to know about new designs, sales and see more blogs like this!