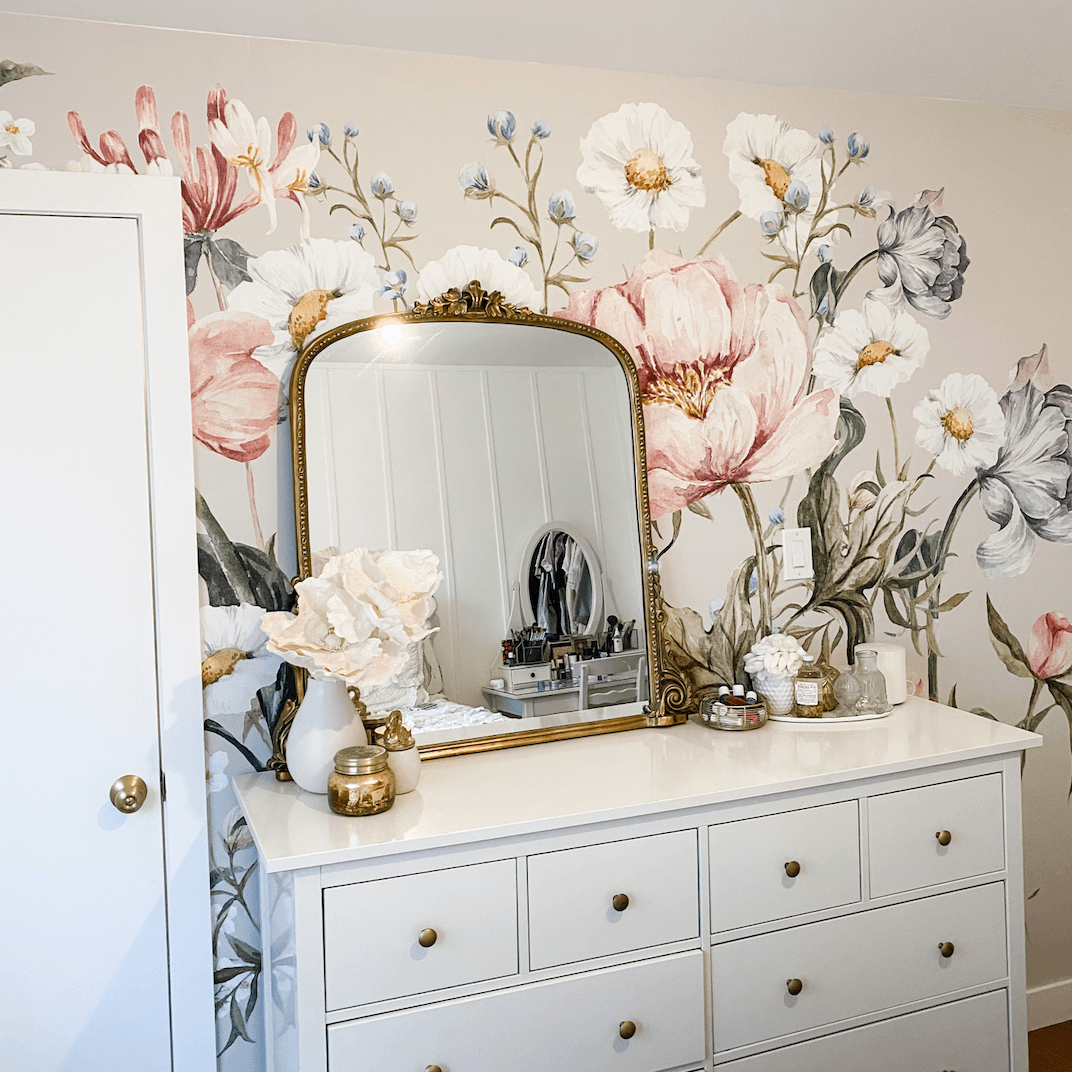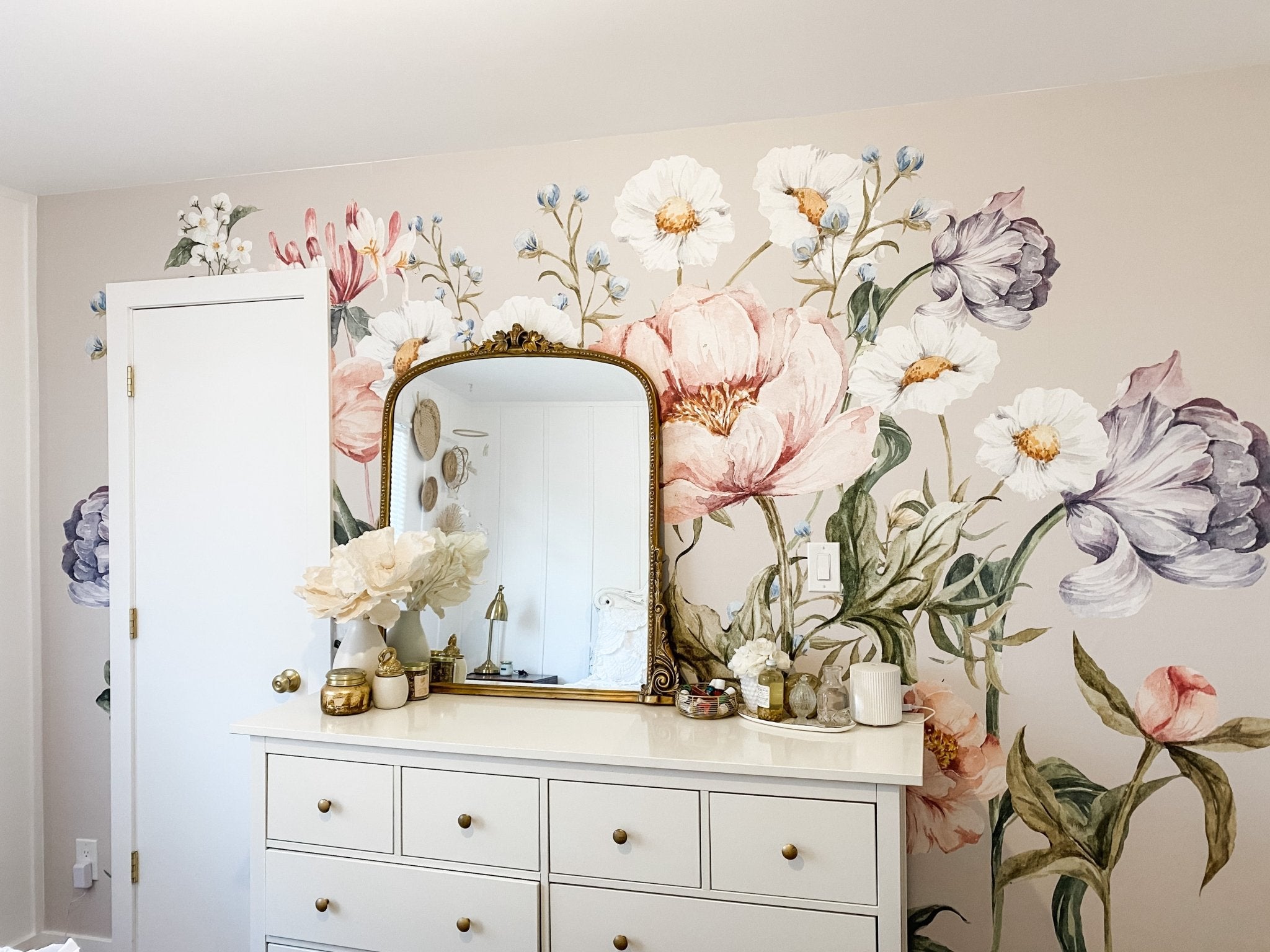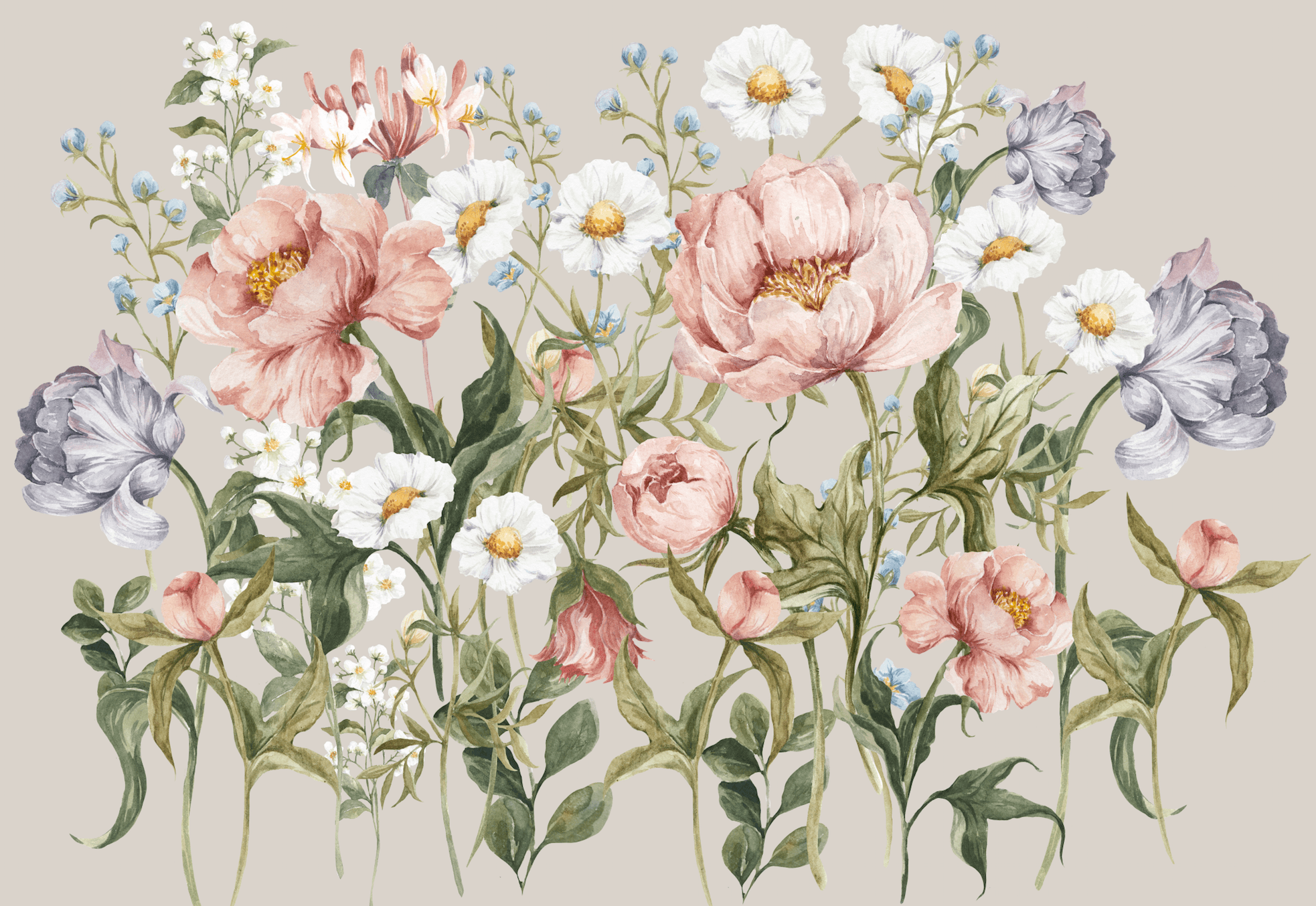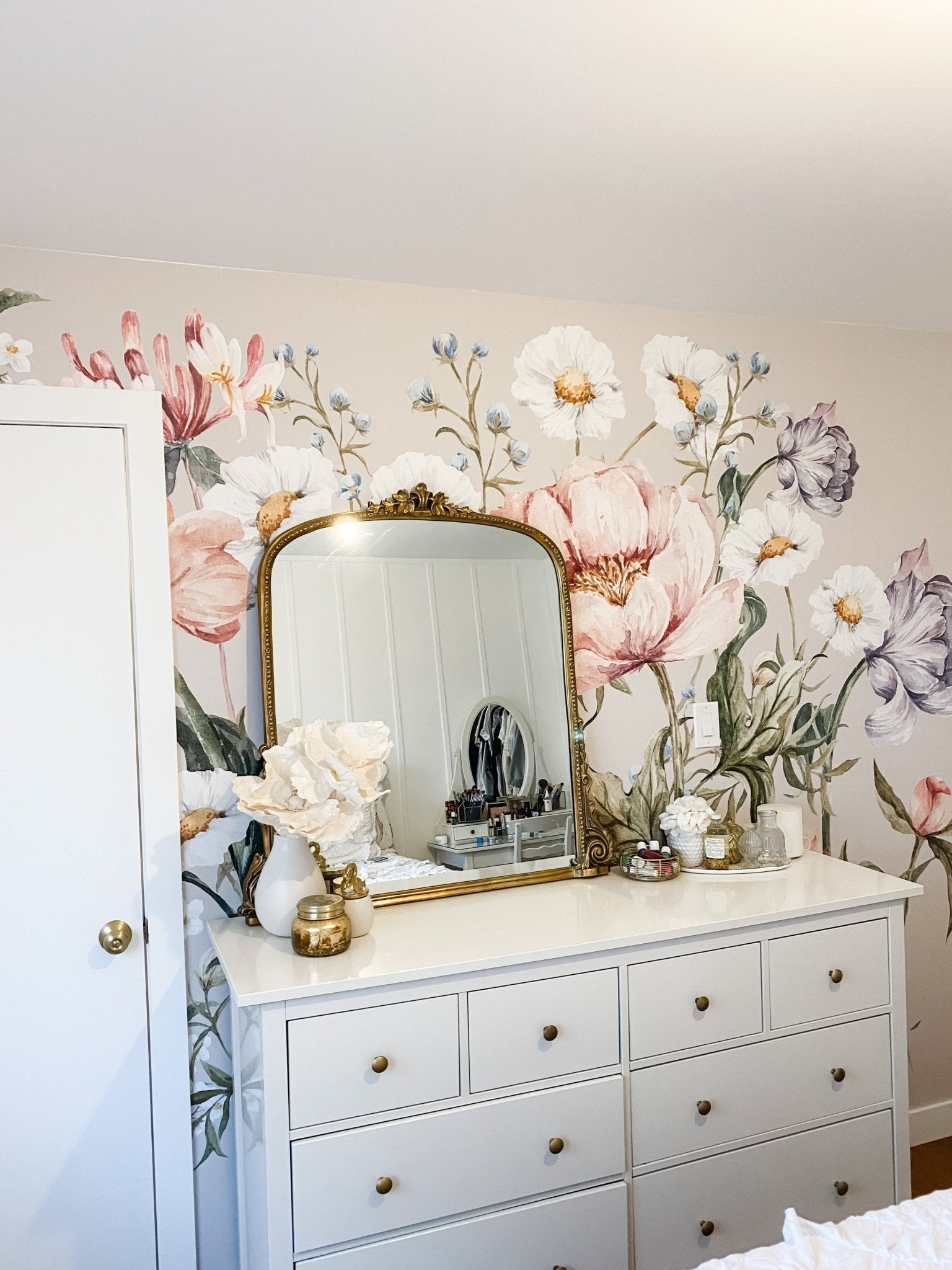 Midsummer Dream Wall Mural (Peel & Stick)
Size Calculator
Please note: Our wallpaper is intended for use on smooth, flat surfaces only. Results must be manually input on our product page. If your wall height is over 144" (12 Feet) please contact us. This calculator does not apply to wall murals or decals. Please see individual item descriptions for sizing details.
Your project requires:
0
sheet(s) that are 24" wide x " high.
If your wall is taller than 120 inches, please contact us for a custom quote.
---
Description

Our DIY nature-inspired removable wallpaper murals are an easy way to channel professional style (without having to hire a professional!) to transform your interior space into a scenic scene that will evoke instant peace and relaxation.

You'll love that our wallpaper is:

100% removable and will not damage your walls.

Lovingly handmade in our North American studio.

Carefully crafted from extremely high-quality wall fabric.

Super simple to install (unlike traditional wallpaper!) Just peel and stick.

Long-lasting and will stay on your walls for as long as you want them to; one to one hundred years, it's up to you!

Perfect for styling rental properties, bedrooms, home offices and living spaces.

Check out our extensive range of peel and stick

 

wall murals

 

here.

Please note: Our self-adhesive wall murals are recommended for smooth walls only. We do not warranty our Murals for installation on textured walls.

Inside your self-adhesive mural wallpaper kit:

Wallpaper Sheets

Easy-to-follow application instructions

FREE decal applicator tool

Psst – want to save 10% on your order?

Scoop up your coupon and soak up serious style inspiration by following us on both Facebook and Instagram. When you're done, send us a direct message on either Facebook or Instagram and we'll message back with your secret coupon code.

Thank you!

A big hug and a cup full of gratitude to @claudia.redel for photos one, two and four.
Product Sizing

Wallpaper Samples:
Wallpaper samples are not a full representation of the overall look. Samples are intended for color matching and adhesion testing only.

Decal Samples:
Decal Samples are a scaled down version of the full order, fitting a sheet that is 12" x 30" wide. A sample is not a full representation of the overall look. Samples are intended for color matching and adhesion testing only. The decal samples are not individually cut out and are stamped with "Sample" throughout.

Peel and Stick Wallpaper:
Our wallpaper sheets are custom printed to your desired height and are 24 inches wide. Each sheet matches up side by side to create the full design and is numbered in the correct pattern sequence for your wall.

Wall Murals:
Our wall murals are sold in 108" or 120" height options and varying widths. If our sizes don't work for your space, please reach out for custom sizing.
Tips for Success

Prepare your surface.
Freshly painted walls? Please allow 30 days for paint to fully cure before installing wallpaper. We do not recommend or warranty installation on textured walls.

Clean your wall.
Wash wall thoroughly from top to bottom 24hrs prior to installation. No cleaners, just clean water! Ensure wall is fully dried before installing.

Organize your wallpaper.
Lay sheets out; or hang with tape to ensure you have the correct amount of sheets to complete your wall. Lay sheets in numerical order from left to right.
Promotions

Free Shipping on orders over $500
Buy one sample, get one free
or
Buy two samples, get two free.

*Discounts automatically apply at check out. Cannot be combined with any other sale or promotion.
Important Information - Review Before Ordering

Installation on textured walls can result in product failing to properly adhere. RMD does not assume responsibility for issues associated with installations on textured walls. Please reach out to our staff at cameo@rockymountaindecals.ca if you are unsure of your wall finish or need assistance with size/quantity for your project.

Please Note: The images provided are for illustrative purposes only, and there may be slight variations in both color and pattern scale compared to the images displayed. Additionally, it's important to be aware that there can be discrepancies in color representation between different computer monitors and screens. We highly recommend ordering a sample if you have any hesitations. We do not allow returns due to the custom nature of our products.
Midsummer Dream Wall Mural (Peel & Stick)