Timeless Elegance: Our Exclusive Heirloom Floral Peel and Stick Wallpaper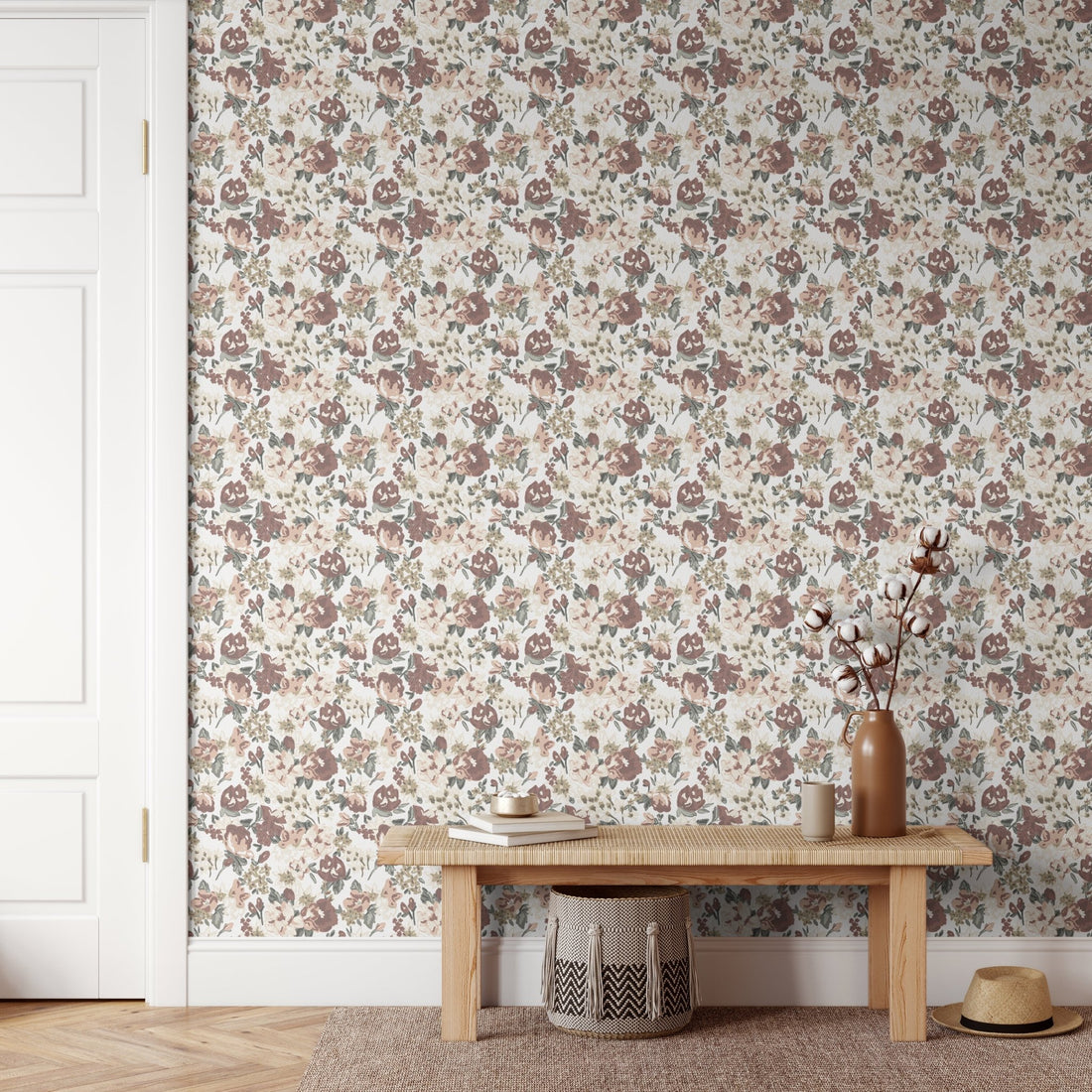 Wallpaper has the power to transform your living space like few other elements. We are excited to introduce our newest exclusive design 'Heirloom Floral' to our peel and stick wallpaper lineup! This is a design that effortlessly adds vintage charm with modern convenience. Join us as we delve into the details of our custom printed peel and stick removable wallpaper, highlighting its superior quality, fast shipping, and versatile applications in any room, including bathrooms. You read that right, bathroom wallpaper peel and stick!


Heirloom Floral Design:
Our Heirloom floral design wallpaper is more than just decorative; it's a statement that draws inspiration from timeless florals. The delicate patterns and intricate details capture the essence of vintage aesthetics, making it the perfect choice for those seeking to infuse elegance and sophistication into their homes.
Wallpaper Sample/Swatches Available, Peel and Stick Removable Wallpaper:
We understand that choosing the right wallpaper can be a significant decision. That's why we offer wallpaper samples and swatches to help you visualize how our heirloom floral design will complement or enhance your interior décor. Temporary wallpaper samples are available on every Rocky Mountain Decal wallpaper listing.
Best Quality Peel and Stick Wallpaper with Fast Shipping:
Quality and customer satisfaction are of the utmost importance to us. Our heirloom floral peel and stick wallpaper is created with precision and attention to detail. Did you know our custom printed peel and stick removable wallpaper is made in Canada? Our premium materials ensure that the colors remain vibrant, and the adhesive keeps your wallpaper securely in place, even in high-traffic areas of your home. For those who are eager to start on their decorating journey, we offer fast shipping.
Designed Exclusively for Rocky Mountain Decals:
You won't find our Heirloom floral design anywhere else. It's a unique creation tailored specifically for our valued customers. By choosing Rocky Mountain Decals, you're investing in an exclusive, design that will set your home apart.
Vintage Floral Wallpaper for Any Room, Even Bathrooms:
Our peel and stick removable wallpaper is not just beautiful; it's versatile! Are you a renter or someone who loves to change up their decor frequently?  If you answered yes, this wallpaper is your answer! Easily transform any room, even bathrooms, into a luxurious space. We always recommend using a wallpaper sample in your bathroom to ensure you have enough ventilation, which is ideal for these areas.
Subscribe to our newsletter and be the first to know about new designs, sales and see more blogs like this!