Why You Should Try a Wallpaper Swatch Before You Buy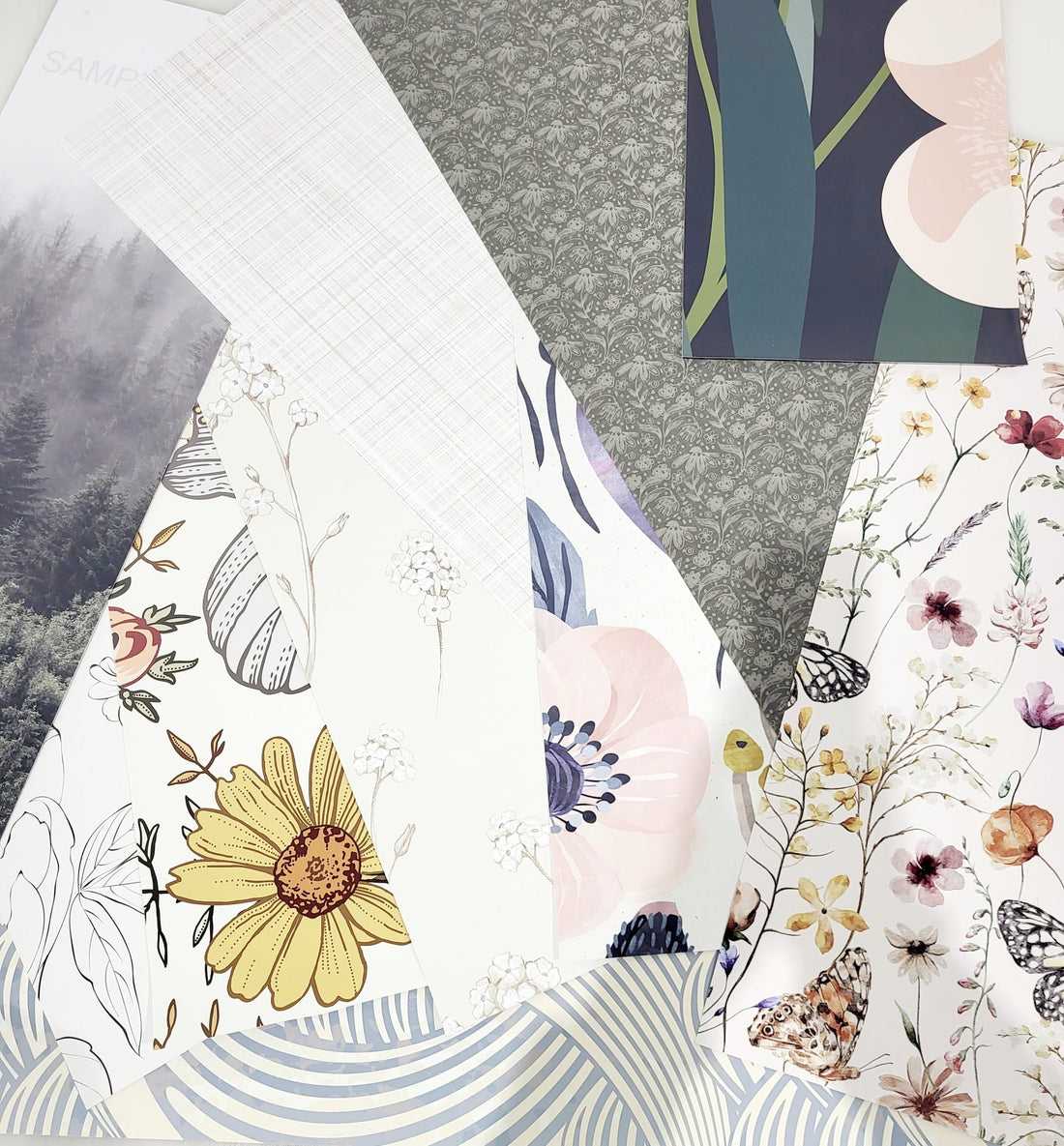 Are you contemplating a home makeover or just a fresh touch to your living space? One of the most transformative and cost-effective ways to revamp your surroundings is by applying wallpaper. However, before you dive into the world of wallpaper, there's a crucial step you should consider – trying a wallpaper swatch.
Here are 5 reasons why you should try a wallpaper swatch before making your final decision and how Rocky Mountain Decals can help you make the right choice.

Reason One: See the Design and Colors in Real Life
We've all been there – scrolling through endless online options, only to be disappointed when the product arrives and the colors or design look different from what we expected. This is where wallpaper swatches come to the rescue. Rocky Mountain Decals offers super large samples that allow you to see the design and colors in real life, available in the dropdown of every wallpaper listing here. Holding the swatch in your hands lets you examine every detail up close, ensuring it matches your vision for your space.

Reason Two: Check If Your Walls Are Suitable for Peel and Stick Wallpaper
Not all walls are created equal. Some surfaces might not be ideal for peel and stick wallpaper due to texture, paint type, or imperfections. By purchasing a wallpaper swatch, you can test the adhesion and compatibility of the wallpaper with your walls. This step can save you the hassle of purchasing a full order of wallpaper only to find out it doesn't adhere properly to your walls.

Reason Three: Feel the Premium Fabric for Yourself
Wallpaper is more than just visuals; it's also about texture and quality. Rocky Mountain Decals takes pride in offering premium wallpaper that not only looks stunning but is high quality. A wallpaper swatch allows you to run your fingers over the fabric, allowing you to experience the quality you can expect when you apply it to your walls. Feeling the texture can help you determine if it aligns with your preferences and the atmosphere you want to create in your space.

Reason Four: Match with Your Paint Colors and Furniture
Achieving a cohesive interior design is all about balance and harmony. With a wallpaper swatch in hand, you can effortlessly match it with your existing paint colors, furniture, and decor. This visual aid ensures that the wallpaper complements your room's color scheme and overall aesthetic. It's much easier to make informed decisions when you have the physical swatch to compare and contrast with your existing elements.

Reason Five: See the Scale in Real Life
One common challenge when choosing wallpaper online is misjudging the scale of the pattern. A swatch provides a true-to-life representation of the scale, allowing you to assess whether the pattern suits the dimensions of your room. 

Trying a wallpaper swatch before making your final purchase is a small but essential step in your home decor journey. Rocky Mountain Decals understands the importance of this process and offers generously sized wallpaper swatches that help you make well-informed decisions. By seeing the design and colors in real life, checking wall suitability, feeling the premium fabric, matching with your decor, and assessing the scale, you can confidently choose the perfect wallpaper to transform your living space into a haven of style and comfort. Wallpaper swatches are available in the drop down menu of every wallpaper listing here. 
Subscribe to our newsletter and be the first to know about new designs, sales and see more blogs like this!