Cornhole Game DIY using Wallpaper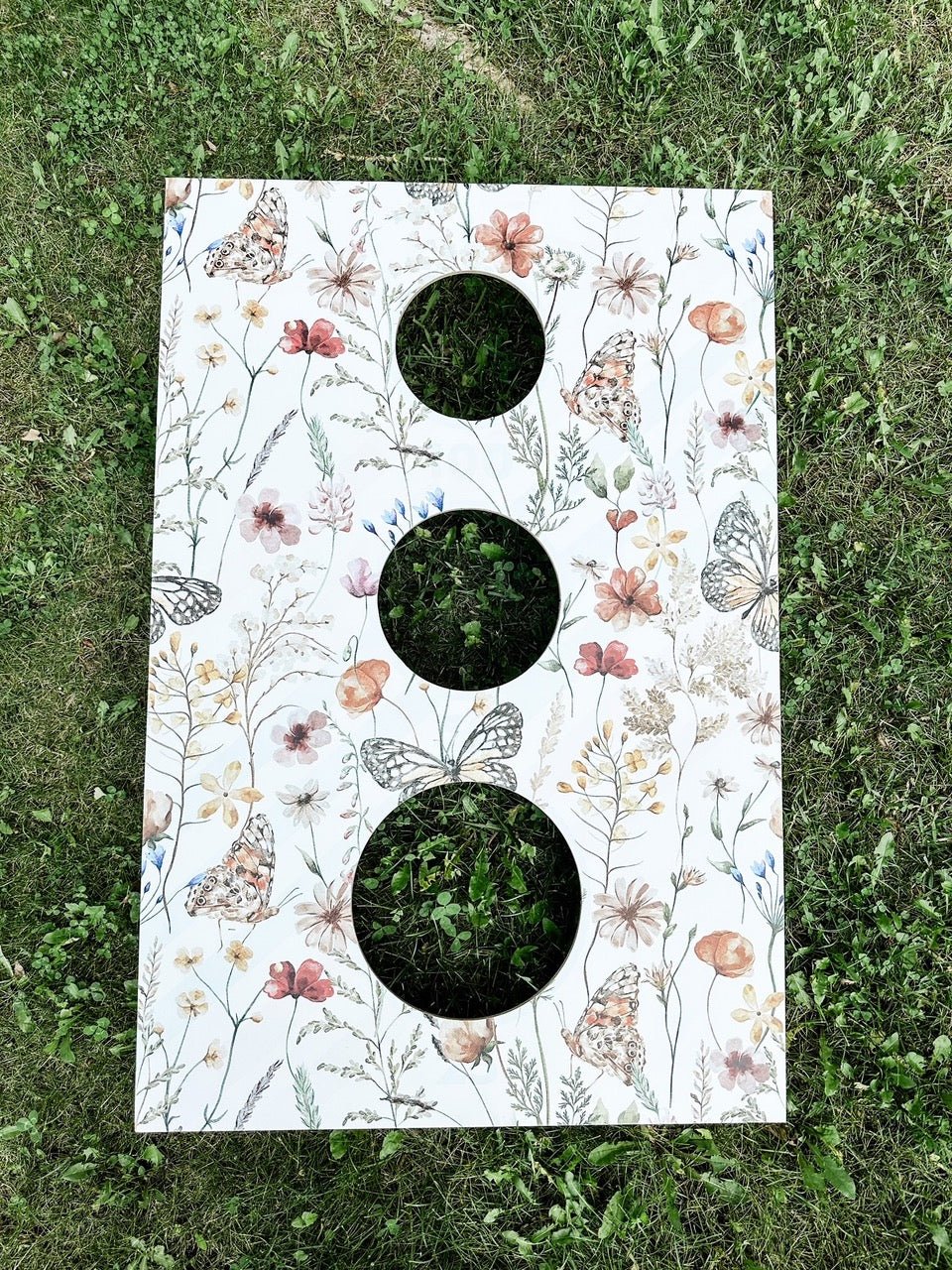 The easiest way to elevate lawn games? Peel and stick wallpaper! We are obsessed with how this DIY cornhole board turned out and know you will be too. We found this plain cornhole board at Indigo a few weeks ago, and we thought it would be so much fun to play whole camping, at summer cookouts, outdoor garden weddings and so much more!

To begin, we gathered our materials:
- Cornhole board
- X-acto knife

Tutorial
1. Wipe down your cornhole board (we used
this one
) so it is clean, dry and free from debris.
2. Peel the wallpaper off the backing sheet and carefully apply the sticker to the top, smoothing out any wrinkles. Pro tip, simply lift the wallpaper and re-apply if you need to get a crease out. 
3. Next, lightly tap to find the holes. Then cut across the hole diagonally with an X-Acto knife. Once we had found the edge of the holes, simply carefully and slowly cut each hole out. 



And that was literally it! It couldn't have been easier, and we honestly love how it turned out. It's the perfect addition to an outdoor wedding, or even a get together
with some friends in the summer. 


One of our favourite things about our peel and stick wallpaper is that the possibilities are endless. It doesn't necessarily just have to be used for your walls! We have been able to make so many fun and easy DIY projects using leftover wallpaper, and we hope that you got inspired to do so as well.
We have done an adorable doll house. We have re-vamped a Kleenex box. Wallpapered this corn hole game. We have made party hats, party decorations, wrapped presents with it.
So many fun and easy things! Feel free to look back on old blog posts, and even our
Instagram
for more inspo!
Subscribe to our newsletter and be the first to know about new designs, sales and see more blogs like this!