How to DIY your own Gift Wrap!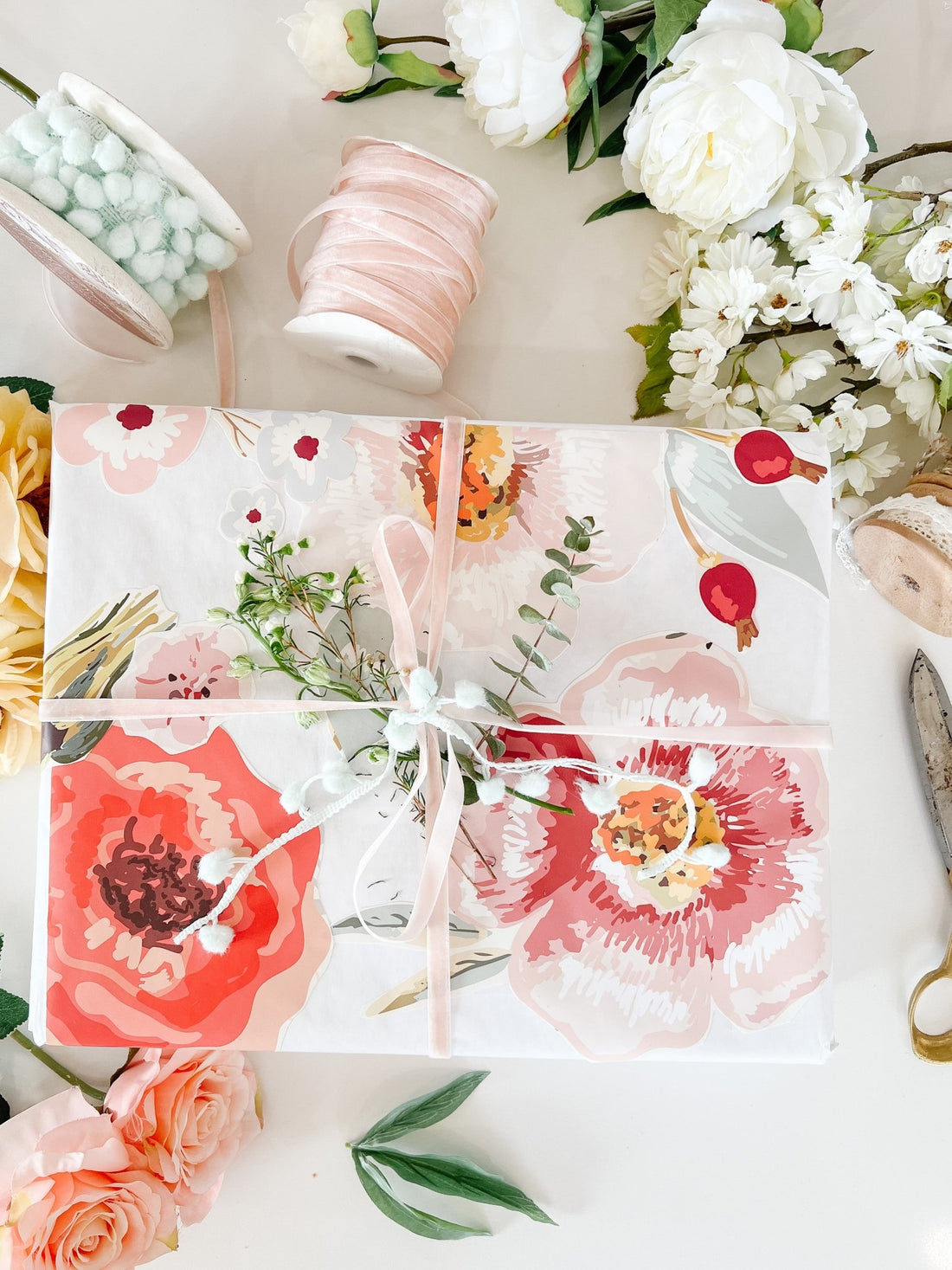 Are you looking for an easy way to DIY your own gift wrap with items you already have at home? With a little leftover removable wallpaper and ribbon you can create the cutest wrapped gifts without spending a dime!


First a little back story.. it finally feels like spring here, the birds are chirping, the skies are blue, and we can hear the trickling of the snow melting on the streets. We survived yet another cold, snowy winter!

We have a family get together coming up, and we love giving the hostess small little gift to show our appreciation. We absolutely love the look of white wrapping paper, because it provides the opportunity to dress it up however we like! In the past we've decorated white wrapping paper with fun black stamps, dried pressed flowers, and even had our kids paint all over it for an abstract look - truly the possibilities are endless!

For this gift though, we loved the idea of using leftover peel and stick wallpaper! We used Little Boho wallpaper (linked here), and just simply cut out our favourite flowers on it! Get creative, use your imagination, but most importantly… have fun with it!

Throw in some velvet ribbon leftover from the holiday season, some fun pom-pom ribbon in your gift drawer, and some real greenery from a bouquet getting to the end of it's days and voila! Instant cuteness. 
PHOTO CREDITs: @rockymountaindecals | PEEL AND STICK WALLPAPER DESIGN: Little Boho
Looking for more cute DIY hacks and tutorials? Have a look at these posts:
Subscribe to our newsletter and be the first to know about new designs, sales and see more blogs like this!