I rent - Is it Safe to use Peel and Stick Wallpaper and Wall Decals?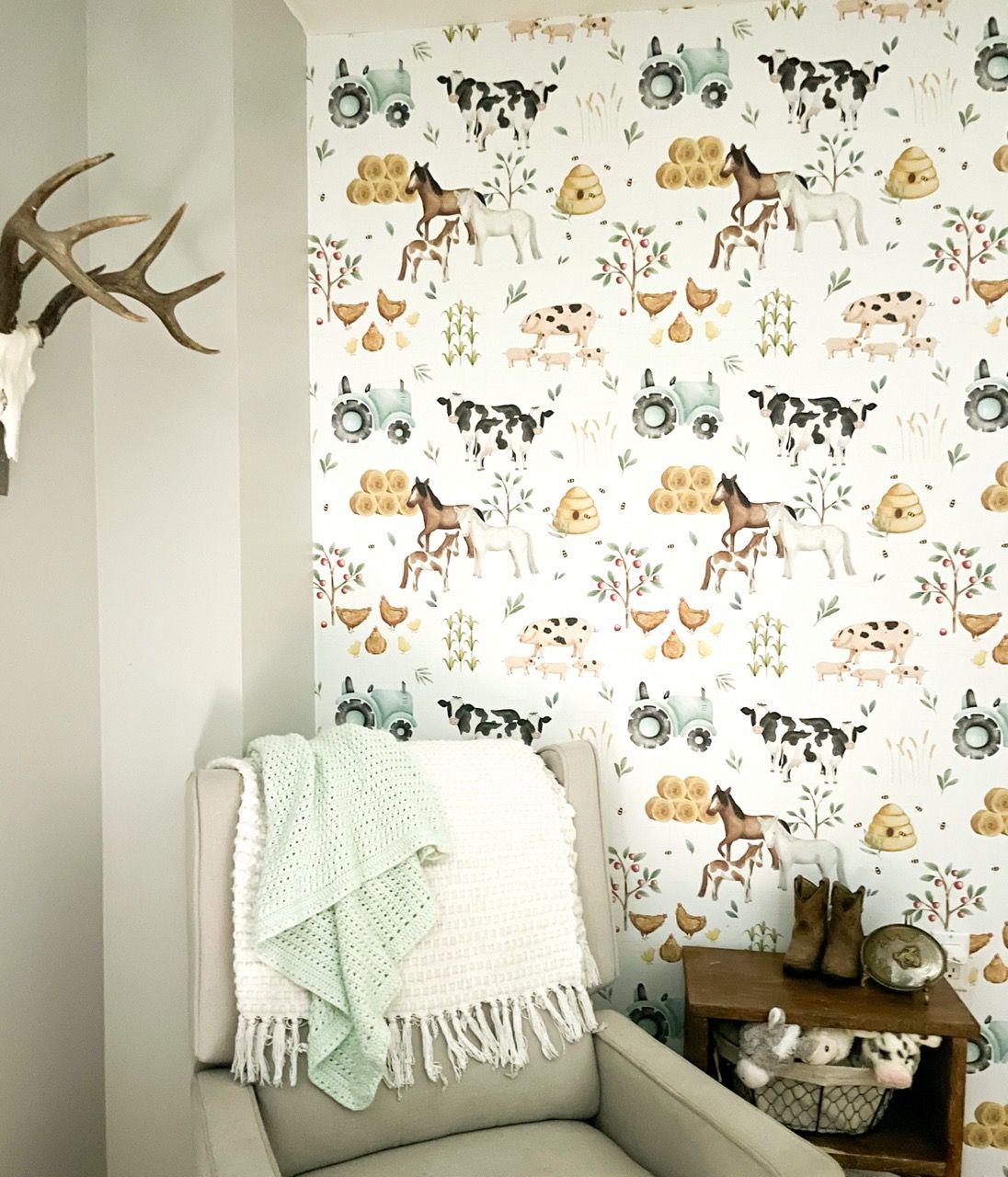 ALL PHOTO CREDIT: @rockymountaindecals | PEEL AND STICK WALLPAPER DESIGN: Farm Animals
It can be hard to make a house feel like a home when you are renting. Peel and stick wallpaper and wall decals are the perfect choice for renters! Here's our top 3 reasons why self adhesive, removable wall products are a perfectly safe and temporary option for personalizing your space:

1. No Damage to Walls: When our Peel and Stick products are properly installed, and removed following our guidelines, removable wallpaper and wall decals should not damage your walls. They are intended to be easily removed without causing damage to your space.

2. Easy to Install and Remove: Rocky Mountain Decal's products are extremely user friendly. You can install them yourself (though the help of a friend is helpful) and remove them in just a few minutes.

3. Variety of Styles: Peel and stick wallpaper and wall decals come in a wide variety of styles, patterns, and designs, allowing you to personalize your rented space without worrying about losing your damage deposit. 

It is best to check your lease agreement, or discuss with your landlord before installing to ensure they approve. Ask them when and how the walls were painted, and let them know Peel and Stick wallpaper will not damage their property. Always follow the manufacturer's instructions for installation to avoid any potential issues. 
Subscribe to our newsletter and be the first to know about new designs, sales and see more blogs like this!