The Cutest Spooky Halloween Craft Your Kids Can Easily DIY!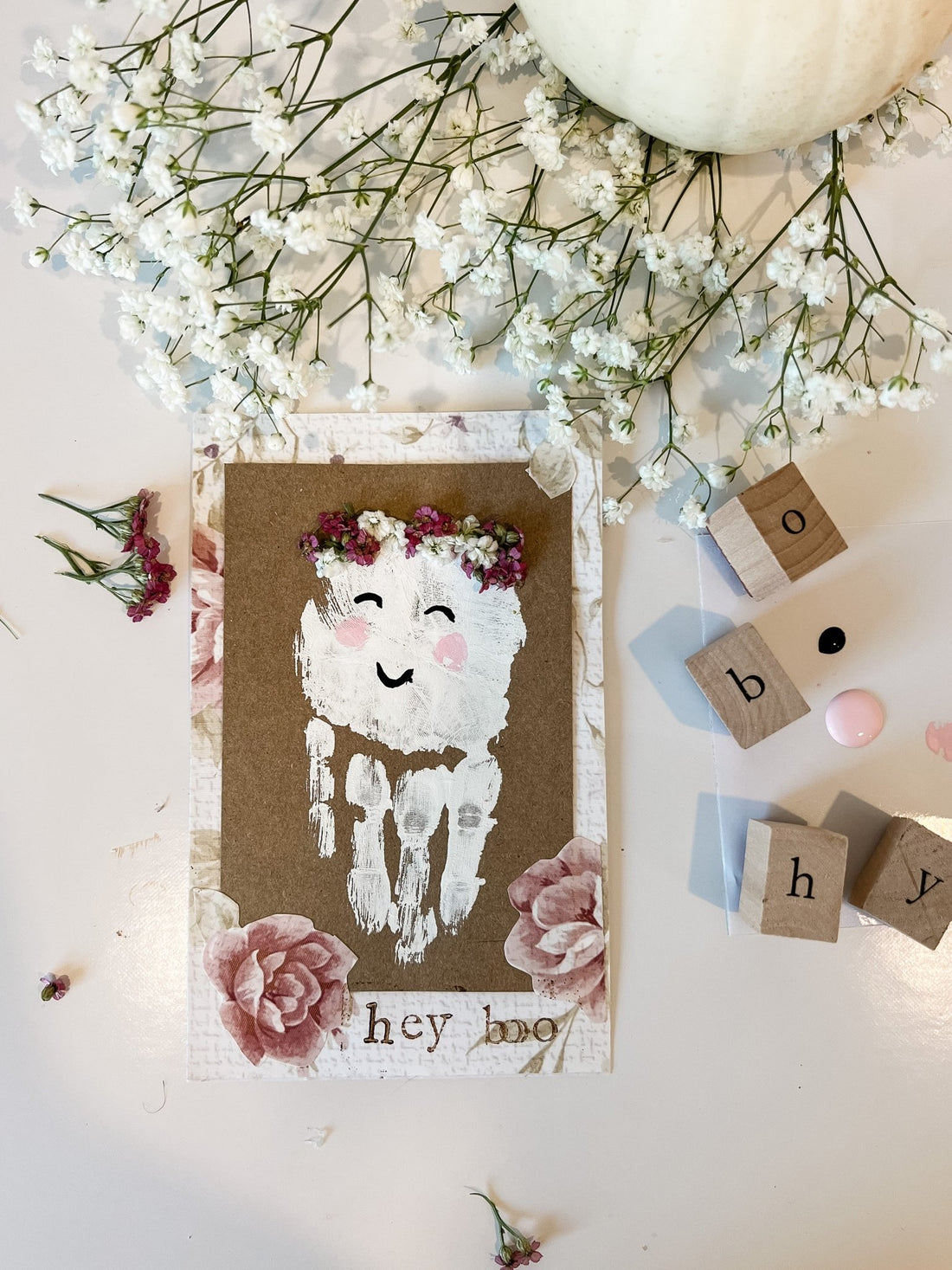 Halloween already? Trick or treat yourself and your kids with this cute, fun, and easy Halloween craft. These homemade ghost cards for the spooky (or not spooky) season are such an easy DIY craft for kids to make themselves, and would be perfect to give to a teacher or friend with a fun little candy treat! Best of all, we were able to reuse some of our favourite removable wallpaper - Ivy Cottage! 

So go ahead and enjoy an effortless and budget-friendly arts and craft night with your kiddos using the following easy tutorial.


All you need is:
- leftover wallpaper (floral wallpaper used linked here) and card stock
- white, pink and black paint
- dried florals or whatever you can find outside!
- stamps (you can totally use a marker!)
- glue gun


Step 1
Cut out the size of wallpaper you want, and then do the same for the card stock, but smaller.


Step 2 
Paint your child's palm and 4 fingers, but leave out the thumb.


Step 3 
Gently press their hand into the card stock and add a little pressure. Slowly peel their hand away.


Step 4 
Allow the "ghost" to dry, and the pain some rosy cheeks and a smiley face.


Step 5 
Add your floral crown!


Step 6
We added "hey boo," but you can leave that out or just add whatever you would like.
PHOTO CREDIT: @ROCKYMOUNTAINDECALS | PEEL AND STICK WALLPAPER DESIGN: Ivy Cottage



We hope you give this a try and have a little fun! Happy Halloween! 
Looking for more cute DIY hacks and tutorials? Check out these fun and easy arts and crafts posts:
Subscribe to our newsletter and be the first to know about new designs, sales and see more blogs like this!