Best Wallpapers for Your Bedroom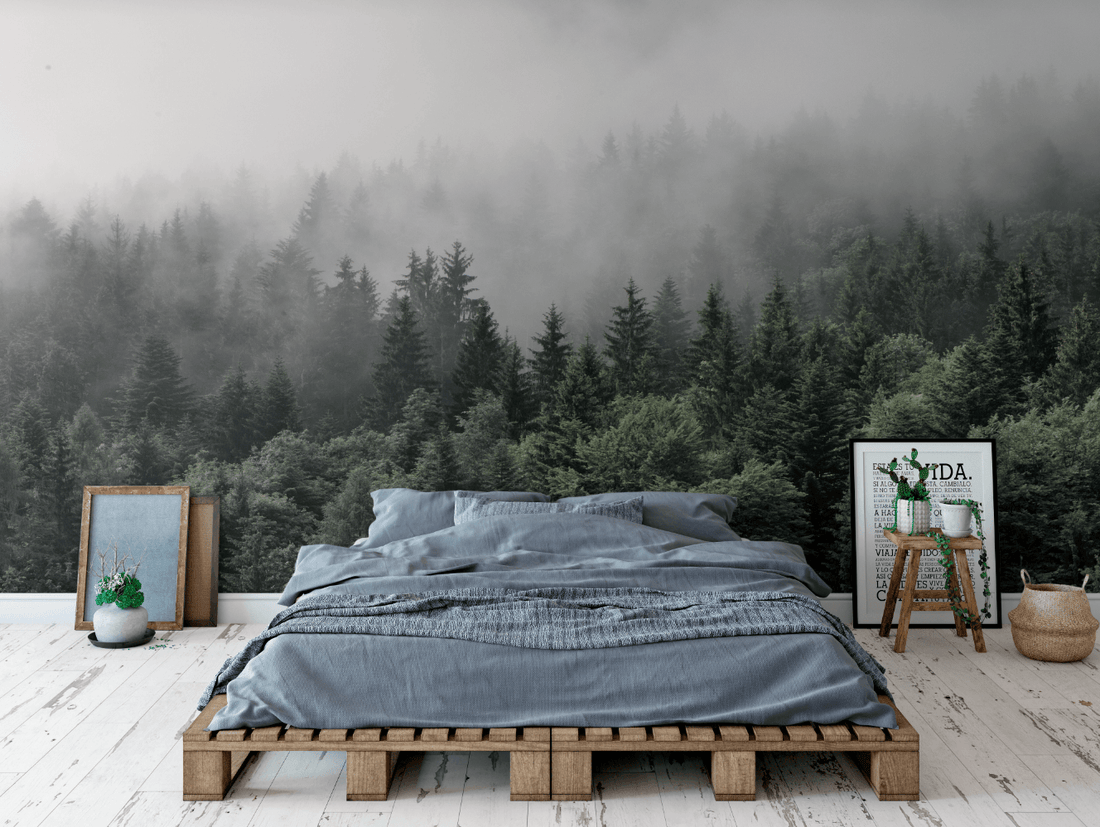 PHOTO CREDIT: @ROCKYMOUNTAINDECALS  |  PEEL AND STICK Wall Mural DESIGN: The Mountains Are Calling



Wallpaper is an inexpensive way to change the look of a room without spending much money. It's also a great way to add personality to a space.
From abstract patterns to geometric designs, there are so many options when choosing wallpapers for your bedroom. Which one do you like best?
Nature Scene


PHOTO CREDIT: @

kindredvintage 

|  PEEL AND STICK Wall Mural DESIGN: The Mountains Are Calling

Abstract patterns are often used as backgrounds for bedrooms because they help to unify the space while still providing visual interest. If you prefer more natural scenes, consider using wallpaper with a forest theme.
Geometric Design


PHOTO CREDIT: @ROCKYMOUNTAINDECALS  |  PEEL AND STICK Wall Mural DESIGN: Chevron Herringbone

Geometric patterned wallpaper is a popular choice among homeowners because it adds an element of interest to a room without being too busy. If you prefer something more traditional, consider a floral design or even a simple stripe.


Floral Wallpaper



PHOTO CREDIT: @Stevie.Simonson  |  PEEL AND STICK WALLPAPER DESIGN: Forest Fairies Wallpaper 


Floral wallpapers are an easy way to have your garden bloom year round. With a variety of designs from delicate vintage wallpapers to bold flower wallpapers, these are a perfect choice for bedrooms and invite an air of calm and rest. 
Boho Theme


PHOTO CREDIT: @ROCKYMOUNTAINDECALS | PEEL AND STICK WALL mural DESIGN: A Pocketful of Posies


A Boho Wallpaper accent wall is a wonderful addition to any bedroom and adds a feminine bold element to your room. To install Rocky Mountain Decals boho wallpapers simply peel off the backing and adhere the wallpaper to the walls.

In Summary, wallpaper is an easy way to add color and pattern to any room in your home. Whether you're looking for something simple or bold, we've got plenty of ideas that will fit into any decor style. Check out our huge range of bedroom wallpapers here!
Subscribe to our newsletter and be the first to know about new designs, sales and see more blogs like this!