How To Easily Install Peel and Stick Wallpaper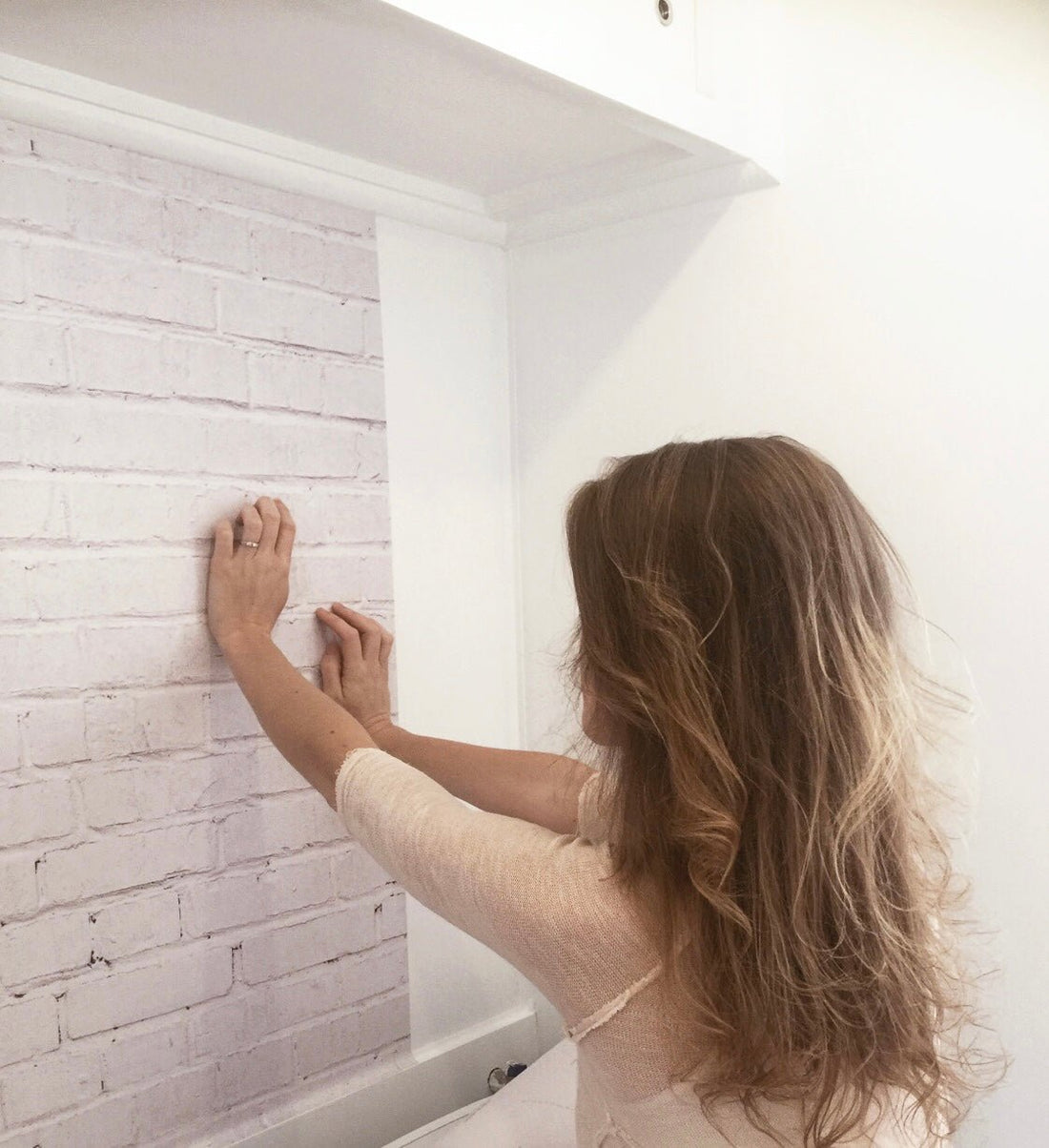 PHOTO CREDIT: @ROCKYMOUNTAINDECALS | PEEL AND STICK WALLPAPER DESIGN: Vintage Brick



Installing peel and stick wallpaper is easier than you think - peel and stick removable wallpaper can be hung quickly and removed in minutes. Self-adhesive wallpaper can be installed in a few simple steps and will instantly create a beautiful accent wall in your home. 
This tutorial provides the steps required to hang removable peel-and-stick wallpaper with zero hassle and dramatic results. 
PHOTO CREDIT: @ROCKYMOUNTAINDECALS | PEEL AND STICK WALLPAPER DESIGN: Dreaming in Pastels
Step one: Wash wall thoroughly top to bottom.


Do not use cleaners, just clean water and allow to dry overnight. Ensure wall is not textured. 


Step two: Check you have the correct number of peel and stick wallpaper sheets for your wall


To ensure you have the correct amount of peel and stick wallpaper sheets for your wall, lay sheets out on the ground, or hang with tape or tacks to your wall. 
Step three: Remove backing from first sheet of peel and stick wallpaper


Place your first sheet of removable wallpaper on a clean surface face down. Peel backing paper down from the top of the sheet around 6'' (30 cm) as shown in the image above.

Step four: Fold a crease in your backing paper


Fold a crease into the backing paper roughly at the 6'' (30 cm) mark.


Step five: Stick the top of your first wallpaper sheet to the wall


Take exposed peel and stick wallpaper and stick it to the wall. Position it so that the sheet is 1/2'' higher than the wall, and allow this extra to run onto the ceiling. 
Step six: Start slowly removing backing paper from peel and stick wallpaper


Make sure your wallpaper sheet is hanging strait down, then reach underneath and grab the backing paper that has been folded over.

Step seven: Squeegee, squeegee, squeegee!


While slowly pulling the backing paper down, have someone use your Rocky Mountain Decals squeegee (supplied with every wallpaper order) to press the removable wallpaper against the wall. Try to avoid trapping air bubbles by going slow. Repeat steps 1 to 7 with remaining wallpaper sheets. 
Step eight: Trim excess


Once the wallpaper sheets have been installed, take a strait edge and sharp knife to trim away any excess against the ceiling as well as from baseboards.
You're done! Congrats and enjoy your new wall!

Click here to shop your perfect wallpaper

Peel and stick wallpaper design used in tutorial: Dreaming in Pastels wallpaper
PHOTO CREDIT: @ROCKYMOUNTAINDECALS | PEEL AND STICK WALLPAPER DESIGN: Moody

Browse our full range of removable wallpaper here
Subscribe to our newsletter and be the first to know about new designs, sales and see more blogs like this!