Tutorial: Mini Party Hats on Woodland Animals for a Birthday Cake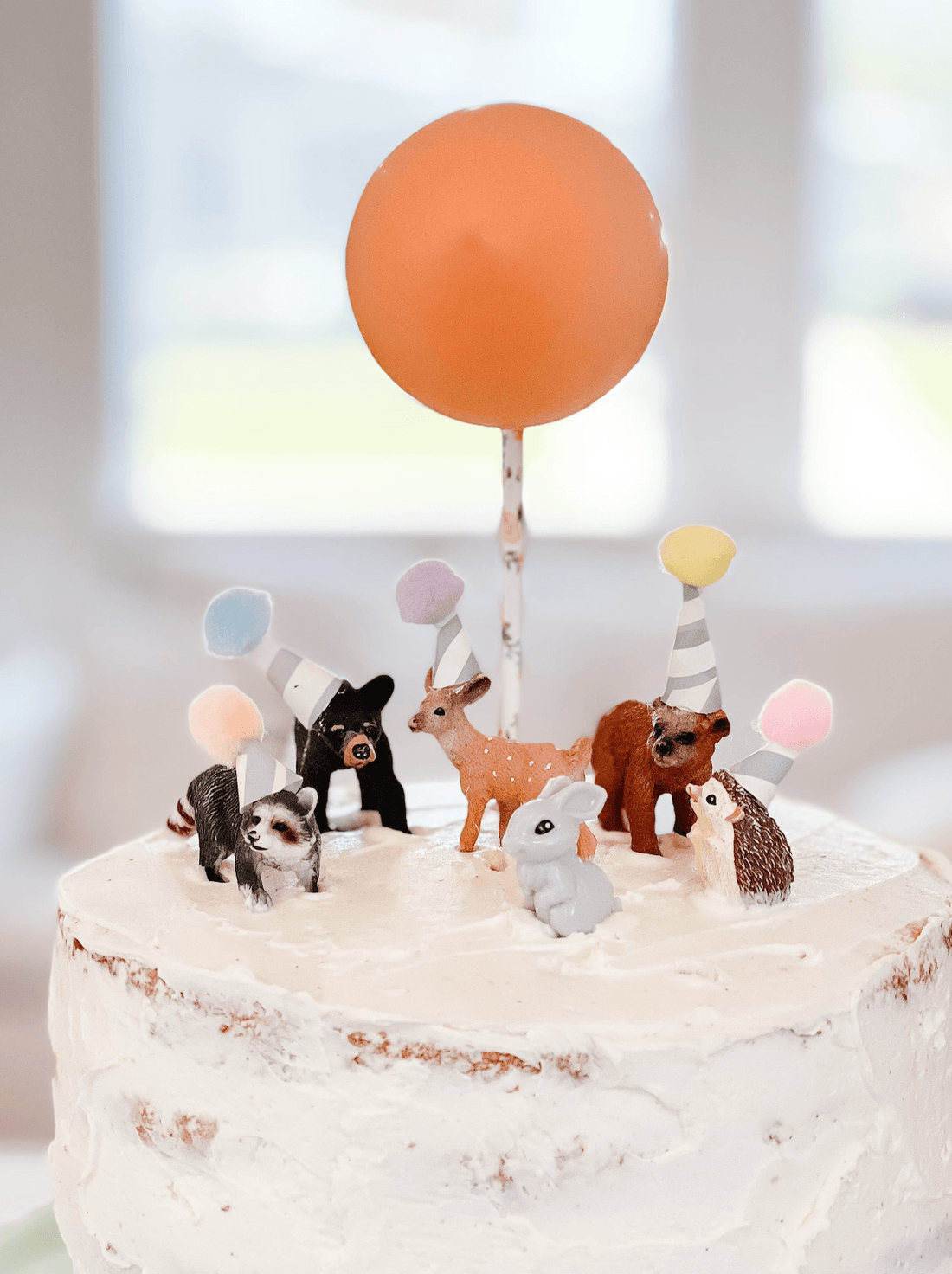 Ever wondered how to elevate your kids birthday cake to make it extra special for their party? The solution is right here - mini party hats with pom poms on little woodland animals! A super simple, no fuss DIY, these cake toppers are so fun to make and kids will think they are the cutest thing ever.  

All you need is some of our leftover wallpaper (linked here) a handful of mini pom poms, and a hot glue gun. Oh! And maybe some nimble fingers, because these are small!




Step 1: 
Cut out a small triangle with a rounded bottom. 

Step 2: 
Start to fold the edges over to make a cone. Once you like the shape and size, put a little hot glue along the edge. Fold over and you should have a small upside nice dream come shape.

Step 3: 
Add a big blob of hot glue to the top (pointy part) and add a pom pom. Allow to dry.

Step 4: 
We hot glued them to our animals, but you obviously don't have to! You can use glue dots, or maybe even some strong double sided tape.





There's really so many cute ideas that you can do using leftover wallpaper, and we are having so much fun trying new DIY's. If you have any ideas or suggestions on a DIY you'd like to see… leave us a comment on our posts!  And remember to tag us in your photos - we love seeing your rooms!
PHOTO CREDITs: @rockymountaindecals | PEEL AND STICK WALLPAPER DESIGN: Grey Waves



Looking for more cute DIY hacks and tutorials? Have a look at these posts:
- IKEA step stool makeover hack
- Homemade Valentines DIY giftcards
- Super easy hack for creating your own gift wrap
Subscribe to our newsletter and be the first to know about new designs, sales and see more blogs like this!